Published on 04/30/22 ​ ​Length:  35.15 ​ ​Hosted by:  Brenda and Mary Jo


Description:
​
There is a house so haunted that the spirits genuinely interact with you. Audible sentences, footsteps, hissing, growling, physical touching, etc.  It is a place of high strangeness, located right outside the downtown bustle of Fort Worth.  You've heard us mention the Haunted Hill House of Mineral Wells before.  Our guest, Martha Hazzard Decker, actually spent time living there and, in her proper form of being an investigative journalist, getting to the bottom of why this place has become such a hotbed of paranormal "unnormal."  She discusses her latest book:  Haunted Hill House:  Where Spirits Speak, the number one bestseller in several Amazon categories.  You have NEVER experienced a location like this!
Contact Martha Decker with your personal stories of Hill House for her next book:  authorhhh@gmail.com
Visit the Haunted Hill House website.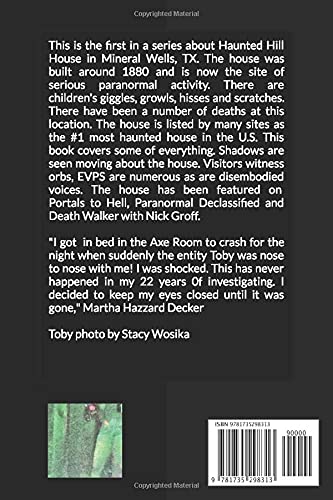 Play Podcast:
There is no transcript for this podcast at this time.